This year, two poems submitted for the Dan Veach Prize for Younger Poets were so exceptional, they both had to win.  That's right:  we had a tie!  Both Ivy Marie Clarke, for her poem "Where to Find Poetry," and Rema Shbaita, for their poem "Palestine is Upsidedown" will win the $100 prize, and their work will appear in the Fall issue.  Congratulations to Ivy and Rema, and to all the Finalists!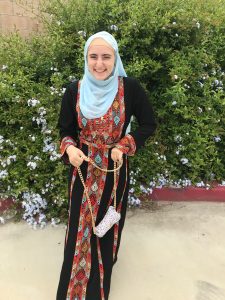 Rema Shbaita is a graduate of UC, Riverside and a former Co-Editor in Chief of The Mosaic Art & Literary Journal est. 1959. They don't consider dandelions weeds and they're allergic to grass.  They enjoy media about found families and slap-dash friendship groups. They're working on getting into a PhD program for educational research.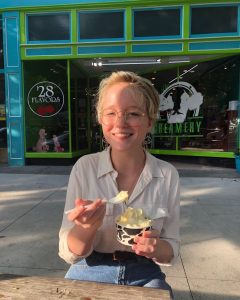 Ivy Marie Clarke is an emerging writer and photographer from Georgia, where she is studying Creative Writing and English Literature at Mercer University. She is currently a preceptor for English classes at her university and an intern at Macon Magazine.
The Finalists:
"Hills (for Bia)," McKenzie Hurder
"On the Edge," Christine Kannapel
"Self Portrait with a Hare," Reuben Gelley Newman
"Self Portrait as Expatriated Sapling in North Beijing," Benjamin Stallings