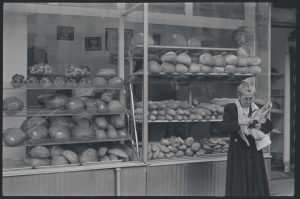 General Submissions are Atlanta Review's bread and butter.  Every issue always includes work from poets who submit the journal, but aren't participating in the Fall/Winter Contest, or aren't from our special Spring/Summer internationally-curated section.
We are always open for your snail mail submissions, but our Submittable window does close periodically, so please keep that in mind.
Our journal would not exist without you sending us your amazing work, and we are eager to read it!
Guidelines and Information:
No more than five unpublished poems per submission (up to seven total pages), each poem on its own page, contained in a single .doc or .docx file.
No identifying information on any poem or file title.  The Atlanta Review reads work anonymously:  we publish poems, not poets.
Only one submission per submission period. Please note our new submission periods:  Jan. 1-June 1 & Sept. 15-Dec. 1.
Cover letters are not necessary, but we do appreciate learning about you, your interest in the journal, and any other info you want to share.  While we are considering your poems, cover letters are hidden from view, so that we can truly read your poems anonymously.
We will try to respond to work within 180 days, but we have a small staff, and especially during peak times (like our contest), or if you submit work via snail mail, it may take us considerably longer to respond.  Please feel free to query us if it's been longer than six months.
Or submit by mail, with a stamped, self-addressed envelope:
Atlanta Review/ 686 Cherry St./ Suite 333/ Atlanta, GA  30332-0161