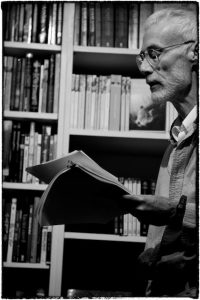 Dan Veach was the founding editor and publisher of Atlanta Review from 1994 to 2016.  Through his vision, Atlanta Review gained an international reputation for publishing excellent and luminous poetry, and has published Poet Laureates and Nobel Laureates, often before they were famous.
The Dan Veach Prize for Younger Poets solicits poems from college-age students, aged 18-23, on any subject or style.  Poems with an international focus are especially welcome, but all poems must be written in English.
Information for Submissions:
There is no entry fee.
Poems will be accepted from March 1st-June 1st of each year.
The winning poet will be published in the Fall/Winter  issue of Atlanta Review and will receive a $100 prize.
To enter, please visit the Dan Veach Prize entry page.